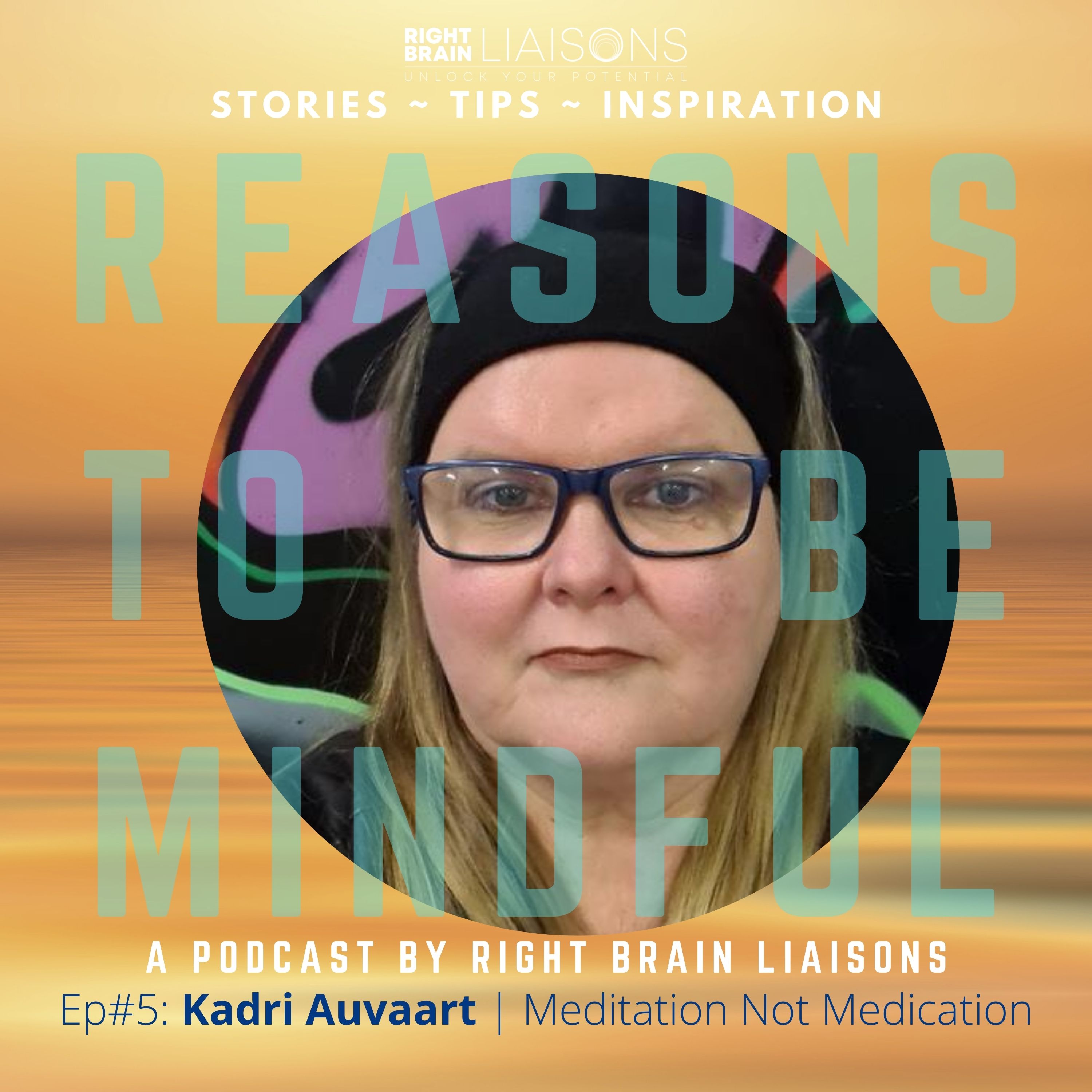 Summary:
Kadri Auvaart speaks candidly about the need for discipline in managing her thoughts and emotions at a time when she was caring for both parents with Alzheimer's whilst also supporting two young sons and working as a counsellor for vulnerable teenagers. The need, at this time, to be present for herself and others, for deep listening, authenticity and to maintain her own mental health was the impetus to begin a daily meditation practice.
Previously an overthinker who suffered from social anxiety, self-judgement and depression, Kadri now has a tool to deal with feelings of stress, helplessness and overwhelm. In this episode, Kadri speaks about emotional health and how even when we can't control what happens to us, emotional regulation skills help us to maintain balance, nurture our wellbeing, and navigate our next steps in life.
Don't miss:
Profound lessons and insights from Kadri's long-term meditation practice.
How Kadri stays present and in control of her thoughts and feelings.
Kadri's powerful daily mantra that programs her mind for success and sets herself up for the day ahead.
How mindfulness helps manage mental health and provides relief for anxieties, depression, self-judgement, overthinking, racing thoughts and catastrophising.
Kadri's tips for being mindful in everyday life.
PLUS, Kadri's tips for beginners who want to get started with meditation! 
Links and resources:
If you enjoyed the podcast, SUBSCRIBE so you don't miss any stories, tips and inspiration from Season 1.
And leave us a rating and a review to help spread the word? Thanks! 
Produced by Jen Hill on Kaurna land. Music by Gary Martin.